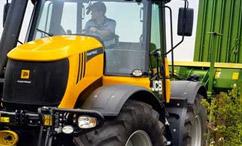 Other Awards more than £5000, including Postgraduate Research Funding
Applications should state clearly but briefly:
Why is the project necessary? What the funding is required for? 
What are the expected outcomes/benefits of the project - considering both the Trust's objectives and personal development? (Refer to eligibility)
How the project will be carried out, together with timescales.
What resource are required? eg: expertise, equipment and facilities.
An outline budget : including course fees, stipend/living/travel, materials, contribution to overheads, staff and other costs 
Any funding that has been obtained/applied for from other sources.
Any other individuals/organisations involved.
The main risks to successful completion.
Details of the 'parent' organisation or institution and, where appropriate, the project supervisor.
 
An application form is available here. Brief notes to assist in the completion of the application form are available here.
In the case of individual applicants a brief CV should also be provided.
Applications should be submitted to [email protected]
What happens next?
There are two closing dates for submissions - 1st March and 1st October each year.
An assessment panel, appointed by the Trustees evaluates the applications.
Applicants are usually informed of the outcome before end of April/November.
Trustees will appoint a mentor for each successful project, who will monitor progress and work with the project team.
An appropriate project management process will be agreed with the Trust.
The Trust expects recognition of our support eg: in reports, presentations and conference papers.