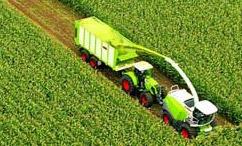 Other Awards less than £5000, including individual travel applications
Applications should state clearly but briefly (maximum 2 pages A4):
The purpose of the 'project', travel proposal or other activity for which funding is required.
The expected outcomes/benefits that will arise in terms of both personal, if appropriate, and the Trust's objectives. (Refer to eligibility)
An outline budget indicating where funding has been acquired or is required.
The reason why Trust funding is required.
In the case of individual applicants a brief CV should also be provided.
Applications should be submitted to [email protected]
If clarification is required at any stage this can be discussed with the Secretary.
The Trust may also request further information prior to considering the application.
---
What happens next?
The Secretary assesses applications prior to consulting Trustees.
Applicants are informed of the Trustees' decision.
The decision of the Trustees is final.
The Trustees will require a brief report highlighting the main benefits and outcomes of the project.
The Trust expects recognition of our support eg: in reports, presentations and conference papers.
There is no timetable for applications.